Cage-Free Repair works toward an equitable, just, and reparative cannabis industry - and we need your help to do it.
At Cage-Free Repair, we advocate and organize for justice through events like
National Expungement Week (N.E.W.)
, which we helped launch in 2018. We work with a grassroots network of community-led organizations and directly-impacted individuals to repair harms of the war on drugs.
In 2020, we adapted to the realities of COVID-19 and continued to offer legal relief and wraparound services that address the legal, health, economic, and other challenges faced by people who have been impacted by the justice system.
N.E.W. 2020 was held from September 19-26, 2020.
Over the three years since the launch of N.E.W., we have helped coordinate more than 100 events in over 30 cities across the U.S. that offered free legal relief to some of the 77 million Americans with a criminal record. These convictions can restrict access to housing, employment, education, public assistance, and voting rights long after sentences have been served.
Your donation will help us restore rights and reach more people with our message of EQUITY, JUSTICE, and REPAIR.
In 2021, we will keep fighting for automated expungement and the full repair of the harms of the War on Drugs.
Thank you so much.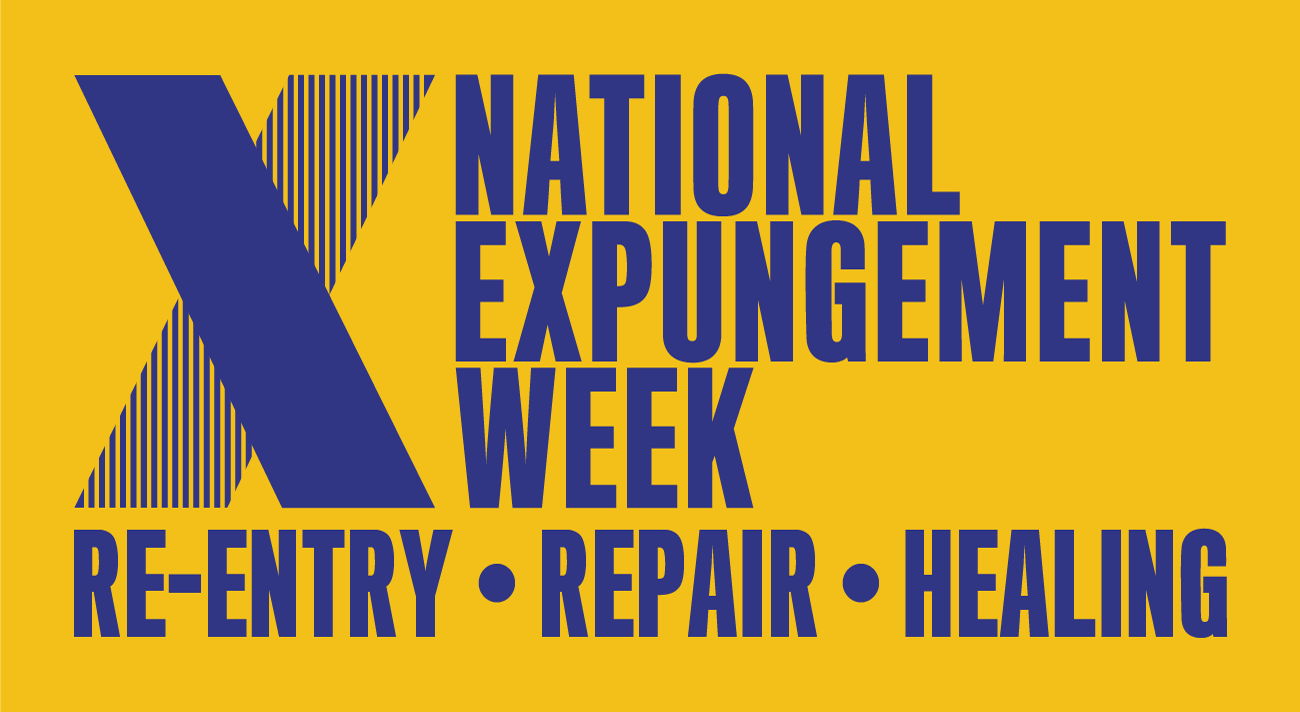 Donate via Credit Card or eCheck
Cage-Free Repair FAQ
Is my donation tax deductible?
Yes, we are a fiscally sponsored project of Social Good Fund, which is a public 501c3 organization recognized by the IRS. Your donation is tax-deductible to the fullest extent permissible by law.
WeDidIt FAQ
Is my donation and credit card info secure?
Yes, the security and confidentiality of your information is our highest priority. We will not sell, trade or share your personal information with anyone else, nor send donor mailings on behalf of other organizations, and we will only share personal information if you have given us specific permission to do so.
How do I know that my donation was made successfully?
You will receive an emailed receipt immediately after your donation is submitted and your credit card is processed. Your donation will also show up on your bank or card statement within 1-3 business days.
Do I get a receipt?
Yes, a receipt is sent to your email inbox once your donation is processed. Please be sure to keep a copy of your receipt for tax purposes. If you select a recurring donation, you will be sent an individual receipt each period when your donation is processed.
Is my donation private?
We will not share or sell a donor's personal information with anyone else, nor send donor mailings on behalf of other organizations.